Summer may be for long walks on the beach and… well, you know the drill. But brisker months offer an incredible opportunity to warm up by breaking a sweat on the trails. There's just something about hiking: active yet not overwhelming; a group effort, but a solo rush; planned out, but with just enough room for spontaneity. It truly offers something for everyone. So lace up your hiking shoes and pack your gear as we highlight some of the best U.S. resorts for an adventure. Don't forget the trail mix!
1. Montage Deer Valley, Park City, Utah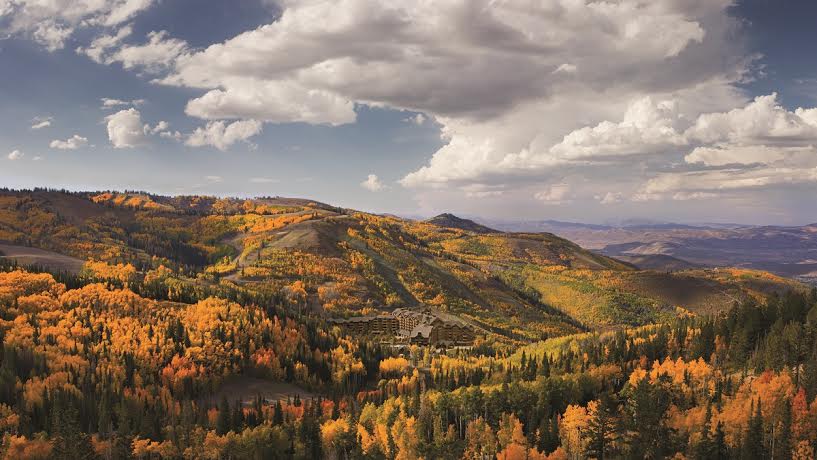 Montage Deer Valley, the refined mountain craftsman resort set in the heart of bustling Park City, Utah, recently unveiled a day-trip excursion to northern and southern Utah. You may have heard of this area thanks to the famed Sundance Film Festival, but outdoor junkies love the location for its fresh air and red rock views.
The Montage to Moab experience allows guests to explore the best of Park City's alpine splendor and Moab's red rock vistas — in the same day. Offered year-round, the excursion includes a guided tour, lunch, and private roundtrip airfare. Guests can choose between two options: Hike world-renowned Arches National Park and see the famous Delicate Arch, various natural formations, and over 2,000 unique sandstone arches, or do an exclusive bike tour in Moab, led by a Compass Sports team member and geared up with the latest BMC of Switzerland mountain bike technology.
Price per package is $6,000, not including accommodations. Room rates begin at $645 per night.