Hiking is one of the best ways to get some exercise and enjoy all that nature has to offer. Throughout the U.S., there are beautiful landscapes just waiting to be explored. Take time to get out and experience these beautiful trails, some of which are smooth and easy, while others are more technical and challenging. Before you hit the trails, just remember to bring plenty of water, good shoes, healthy snacks, and some sunscreen. Happy hiking!
1. Denali National Park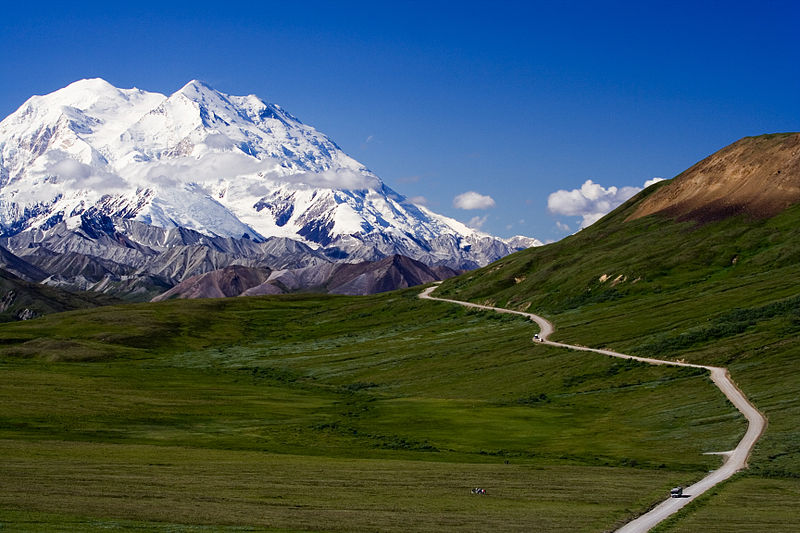 This trail is for the super-experienced hikers out there. Alaska's Denali National Park provides hikers with some of the most rustic and rugged land in the U.S. "Denali is not like most national parks. Hikers here aren't typically cruising along on well-marked, cut trails. This is Alaska, after all, and as such, most of the hiking in Denali is trail-less," according to Discovery News. What can you expect when hiking through Denali? True backcountry hiking. Expect to create your own path and proceed with caution.
Along the way, it's very possible that you could experience uneven terrain and thick brush, which have the potential to add miles to your trip. This is by no means recommended for a novice hiker, but it is certainly a trail that an experienced hiker will appreciate. If you're a less experienced hiker looking for an easier (but still great) trail to hike, try Sitka National Historical Park Trail, which spotlights Native American and Russian history, perUSA Today. You'll see totem poles and Sitka Spruce, and the trail circles back along the pretty Indian River.